This post is not technical!
Who knows me, knows that I am not a nasty person.
I try to be polite and politically correct, and that has being a problem for me several times, because it pays only in long term.
But to day I need to talk about MySQL-Proxy so I can say something not pleasant for someone.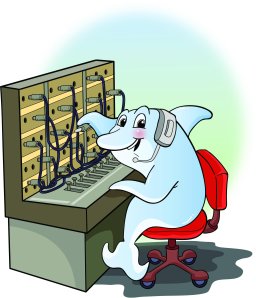 I have found myself in trouble several time because MySQL-Proxy for stability reasons and performance issues, but a part from that it normally works as expected.
Is really up to you and how you uses normally if you will get in trouble or not.
But ... hey MySQL-Proxy is an ALPHA product, oh my!!
It is an ALPHA not even BETA or RC, more reading the documentation TODAY:
"This documentation covers MySQL Proxy 0.8.0.
Warning
MySQL Proxy is currently an Alpha release and should not be used within production environments."
Honestly I have being mention MySQL -Proxy several times to customer but I always say to them, IT IS ALPHA, if you want I will install it,
I will configure and write for you special LUA scripts, BUT you must sign a paper that state you take the responsibility of installing an ALPHA product in production.
Normally the 90% of customers stops to go ahead, and try to find a different solution.
Too bad because MySQL-Proxy if correctly maintained could be an incredible tool, and ouch!! I discover this bug http://bugs.mysql.com/bug.php?id=61474.
Well you know is an ALPHA product so, I say to myself too bad, we should not expect a fast resolution.
We wait for a while then nothing really "serious" happened there, no fix, nothing, so we decide to drop it from the architecture.
The customer was not happy and neither I.
But I take note of it, and given I KNOW that MySQL Enterprise monitor use MySQL-Proxy I decide to dedicate some time to check, if this is still the case or not.
Today, I had a discussion with my 9 years Son, and to relax a little I put myself in front of some fun ... working with MySQL, yes I still enjoy it.
So I take out the Enterprise installation I did install it and then test it.
As expected MySQL-Proxy is still there, and documentations states:
"Using the MySQL Proxy functionality built into MySQL Enterprise Agent. This is the method offered and supported since MySQL Enterprise Monitor 2.0."
All good then, we have the possibility to add our own monitor or to use the default one provided by Oracle.
Hey wait a minute, is this a GA product?
No it is an Enterprise Product!
So why the MySQL Enterprise Monitor is using as default solution for an important functionality as the Slow Query Review an ALPHA product?
This sounds really odd to me.

Given I think no one will be happy to pay money for an ALPHA product, that has also issue with the latest MySQL versions, and given I think that lawyers in Oracle knows quite well their works.
I come to the conclusion that the MySQL-Proxy included in the Enterprise version is different from the one available.
Or at least I hope that for all the ones that are paying solid money for MySQL Enterprise Manager.
In any case, it is very sad that good and valuable work done in the past years by Jan Kneschke, and others like GiusePPe Maxia, is left behind damaging the community.
MySQL-Proxy is still the only solution for many stupid issues left behind in the MySQL programming, like user audit.
I recently had to implement a detailed audit of the actions done by Administrator on a MySQL instance.
The only very good and manageable solution was at the end the use of MySQL-Proxy, I will describe the work done in another post.
What I want to stress and reiterate here is: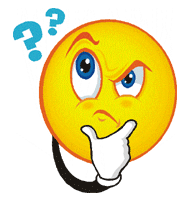 IF MySQL-Proxy is so good to be in the MySQL Enterprise Monitor, that we assume it should be the top of stability, why then is still declared ALPHA??
IF MySQL-Proxy in Enterprise is a different product, then WHY it is not state in a clear way somewhere?
Finally WHY MySQL-Proxy is not correctly fixed and align with the latest MySQL products?

Simple questions that comes to my mind, I am not expecting an answer but may be some paying customers,
will have the same doubts I have, and it could be that given they pay they will get a real answer back from Oracle.
In that case please let us know.
Great MySQL to ALL!!!
{joscommentenable}